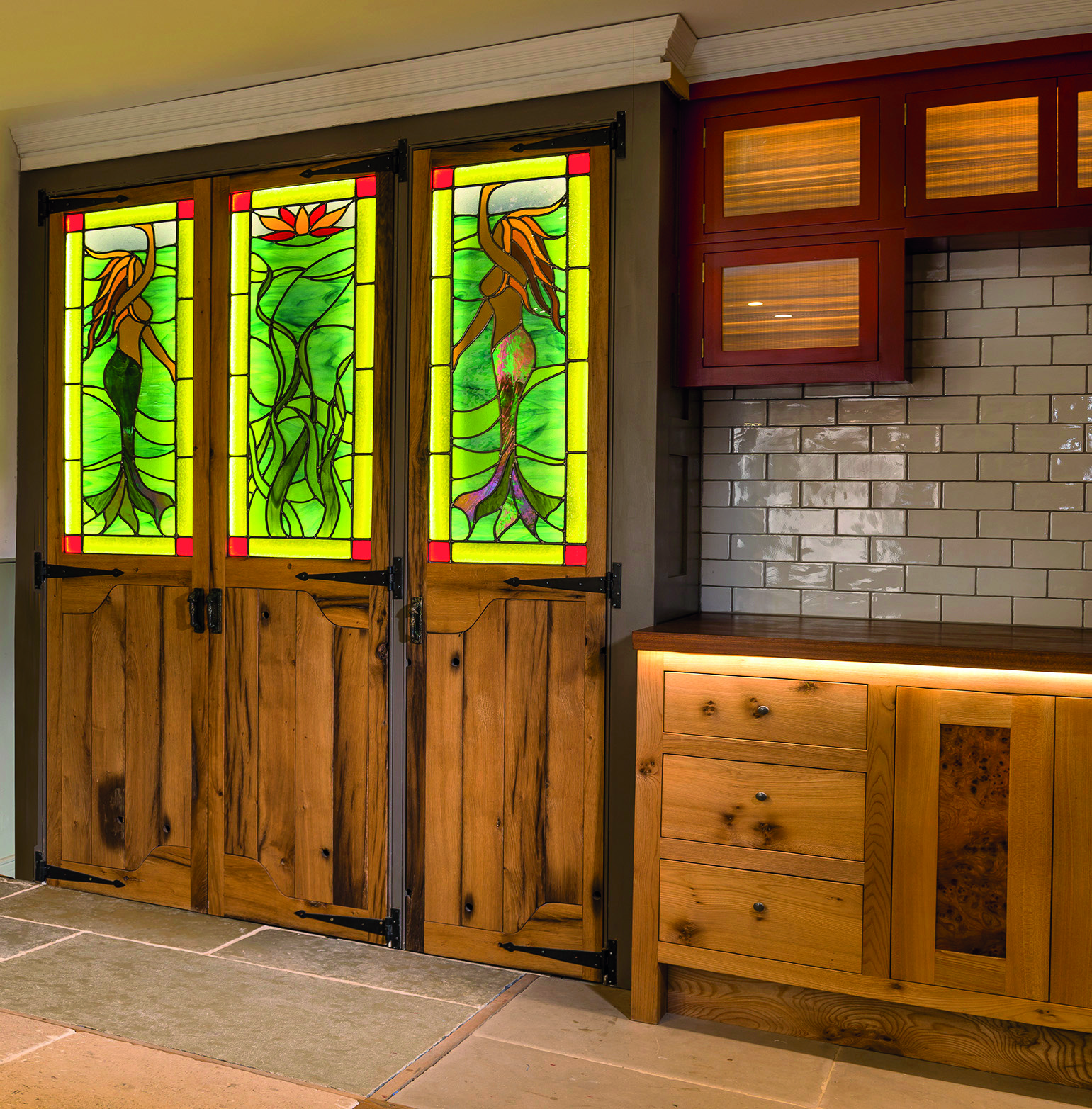 What is often mistaken for nothing more than a decorative wardrobe in the corner of our showroom is, in fact, a direct doorway leading to a hive of production; the Auspicious Furniture workshop.
The Mermaid Portal represents a melding of two materials – timber and glass. Yet the skills and materials used to create it were garnered long before the idea came to life.
Site
Nailsworth,
Auspicious Furniture Workshop
key features
Salvaged French Oak
Stained Glass
Iron Handles
 
Team
Nigel Wilson
Tom Shield
Goldy Manzi-fe
The oak was salvaged from a French barn. Rich with age and character, it still featured the original peg holes. It was planked in the workshop and pieced together. The rising mermaids were created in collaboration with local stained-glass artist Goldy Manzi-fe, using colours to complement the oak's rich tones. The design was tweaked as the portal took shape; we felt the doors' straight edges were too heavy, so softened them into more graceful, feminine curves like those of the mermaid herself. The wrought iron handles came from a home-wares shop in Tetbury, while the glorious stained-glass was back-lit with the help of a local bespoke lighting specialist.